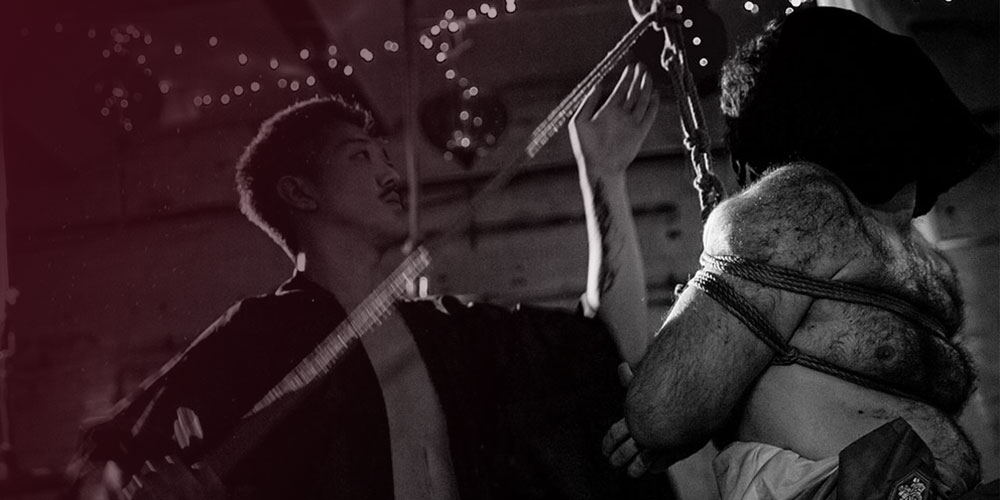 Bondage M2
Bondage Intermediate 2
Intermediate II is a 2-day intensive bondage workshop with a focus on partial suspension. In this class we will learn about the differences in restraining different body types, how to meet them with ropes and perform partial suspensions. We explore different styles of bondage.
To participate in this course, you need the following previous knowledge
single & double column tie
crossing hitch
half hitch
x & square friction
basic box tie
Hip Harness
3 ropes TK
Course Content Day 1
Only work with one rope
Partial Suspension plan
Safety advice for partial suspension.
how to make a secure upline
how do i place my suspension point.
Course Content Day2
Brief refresher from Day1
Only work with one rope
Predicament bondage with partial suspension
Partial suspension without pain or stress
Understanding the physical limit of suspension
Practical exercise with individual coaching
At least eight hemp or jute ropes (6 or 8 mm thick) are needed, each eight metres long. These are provided free of charge for the course – and can also be purchased.
The course is taught in English and German. You will practice with other participants, but you can also bring your own practice partner. However, due to the limited number of participants, this person must also pay the fee for participation.
Covid:

3G+

Sprache:

Deutsch/English