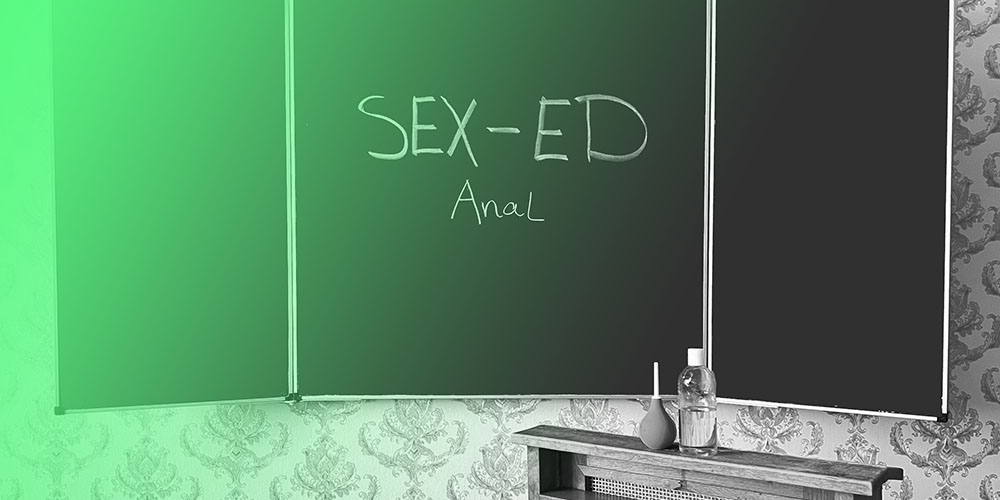 Sex-Ed Anal
Are you a seasoned enthusiast of anal play, eager to expand your knowledge, or perhaps a newcomer curious to explore this realm? Our Sex-Ed Anal course offers the perfect gateway to this intimate world.
This course will be focusing on teaching people how to do anal play in a safe and fun way, along with basic information about anatomy (for both sexes).It will be a hands-on workshop where you can practice right away!
Join us for a comprehensive journey into the art of anal play, designed for both beginners and those with a growing interest. This hands-on workshop is a safe space to explore, learn, and practice the nuances of anal pleasure.
– Target group
Our workshop welcomes beginners and individuals with a general curiosity about anal play. No matter your level of experience, our expert guidance will enhance your understanding and abilities.
– Content sequence
– Preparation: Dive into the essentials, including proper hygiene and preparing your playspace.
– Anatomy: Gain valuable insights into the intricacies of anatomy for all genders.
– Pleasureplay: Discover the art of using your hands and select toys to create blissful experiences.
– Anal Training: Learn techniques, engage in practice, and embrace your newfound knowledge.
◦ What to bring / prepare?
Pen and paper aren't a requirement but recommended as we will be going over a lot of information in a very short time.
Covid:

3G+

Sprache:

Deutsch/English