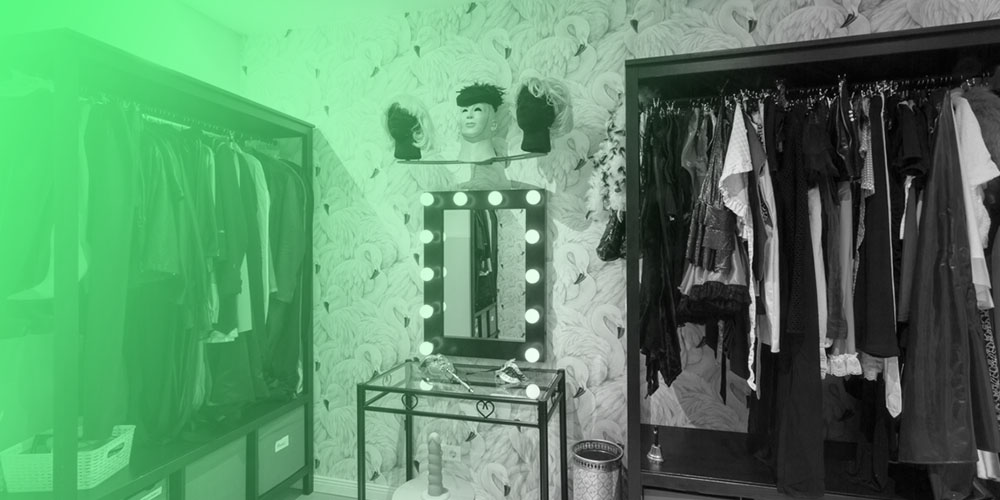 Backstage Tour – Meet and Greet
Have you ever wondered what happens behind the closed doors of a BDSM studio? Are you curious about booking a session but don't know how? Do you want to play at the studio with your partner but don't know where to start? Here's your chance to find out all of that and more!
We are opening our doors in order to show you around our playground. Join us as we guide you through the different rooms of Studio Lux, showing you our favorite toys and answering your questions about what a typical day at the studio is like. The tour is a great way to meet different colleagues from Studio Lux – we are proud of the unique blend of personalities and perspectives that we have here and are excited to share it with you.
You will meet 3 different people in 3 different rooms at Studio Lux. Each colleague will take you on a unique journey as they tell you about their work at Studio LUX. After the tour you will have a chance to meet all 3 colleagues together in one room and socialize with other participants.
◦ Target group
Potential clients, people curious about BDSM, people interested in renting the space, people who are interested in how it works (how to book a session, how to approach a BDSM Sexworkers, etiquette and communication), curious people
◦ Content sequence
– Guided tour and visit to all studio rooms
– Demonstration of some SM toys, furniture and machines
– Nice chit chat with professionals about BDSM and more
◦ What to bring / prepare?
Bring good mood for this exciting event and lots and lots of questions(There is no dumb question so don't be shy)