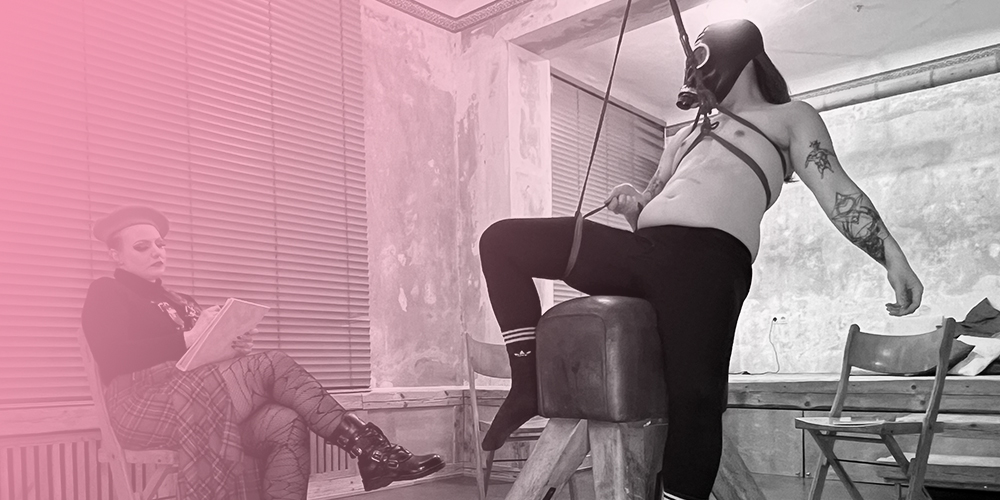 BDSM Life Drawing
We are excited to open our doors to welcome your creativity and artistry at our BDSM Life Drawing! The life drawing scenes will be featuring our superb team of professional kinksters, dominant, submissive, and switch, set against the backdrop of the fantastic course room at studio LUX. This unique opportunity takes advantage of the impressive range of our BDSM tools, including a multitude of different toys and fetish gear and furniture which can be utilised in the scenes.
With a never ending supply of activities and scenarios to explore, we will focus on a different topic each session, so there will always be something new and exciting for you to discover. You will be sketching authentic BDSM scenes, intense but intimate; scenes that truly unleash skills and vulnerability of our models.
We warmly welcome any feedback and also encourage you to make any suggestions or requests for something you would like to see on one of these nights.
What awaits participants
Kinky, sensual, sexual, explicit life drawing scenes that utilise a wide range of BDSM furniture, tools, and toys and feature amazing professionals working at studio LUX. We'll be going through a variety of poses, including short dynamic ones (1-2 minutes) and longer ones (7-10 minutes), so you can capture all the details. Join us, get inspired and be your creative self!
What to bring
-Your sketchbook

-Pencils, charcoal, pens, watercolour, or whatever else you prefer to sketch with

-Covid test to take on site / FFP-2 mask

-Enthusiasm and curiosity
There will be a very limited number of tickets available at the box office for spontaneous visitors. First come, first served.
Covid:

3G+

Sprache:

Deutsch/English