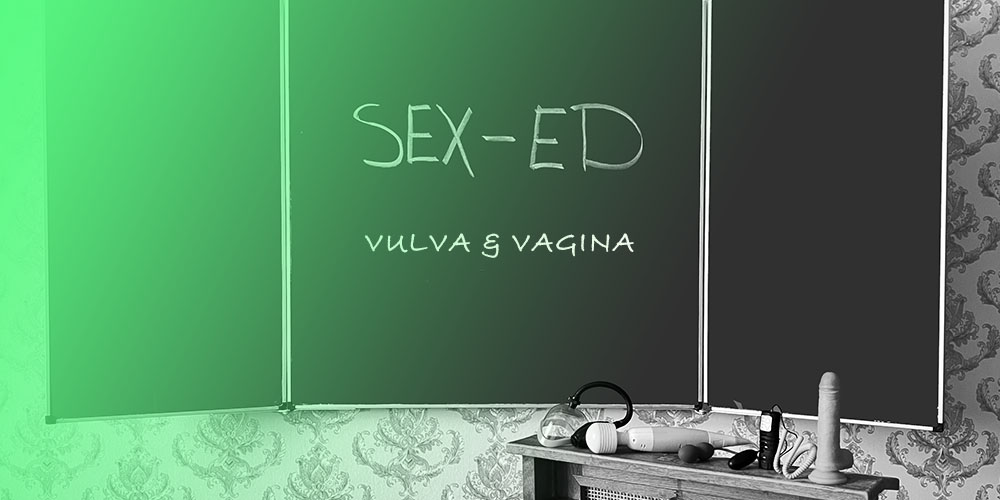 Sex-Ed Vulva & Vagina
You are interested in knowing more about the vulva & vagina? More about the basics and want to know how to play and handle the vulva & vagina sexually? Either because you would like to know more about your own body or because your partner has a vulva & vagina? Then this is the course for you.
This course will be focusing on teaching people all the dos and don'ts in playing with and pleasuring the vulva & vagina, along with some basic information and of course demonstrations on various toys and techniques. It will be a hands-on workshop where you can practice right away!
– What awaits the participants
We will be teaching the basics of play with the vagina with the aid of lectures, conversations and of course demonstrations.
Workshop is very suitable for couples (where at least one of the participants has a vagina), but individuals of any gender are very welcome to sign up as well. For solo participants with a vagina we encourage you to do some of the exercises on yourself.
Disclaimer: This is an active learning course, meaning that participants are expected to engage physically with other participants/practice objects to practice the techniques being taught in these courses. There will be nudity and participants will touch genitals in order to learn techniques. If participants don't have a partner joining them for the course or if they would prefer to learn on another set of genitals than their own please let us know ahead of time so we can arrange a practice subject for you during the course.
– Target group
Beginners and those generally interested.
– Content sequence
Safety First
– Physical safety
– Lube
– Tool safety
– Consent
Anatomy
– Theory
– In real life
Pleasureplay
– Hands
– Oral
– Toys
– Practice
Advanced
– Theory, safety
– hands/toys
– Practice
What to bring / prepare?
Pen and paper aren't a requirement but recommended as we will be going over a lot of information in a very short time.
Covid:

3G+

Sprache:

Englisch